Andi Compton could use a bit more space.
Compton, 31, and her husband own a three-bedroom home in San Diego that will soon accommodate a seventh member of the family. They can't afford a new home, which Compton estimates would cost at least $750,000 in pricey Southern California, and they aren't yet ready to add another bedroom.
They also don't want to give up what they have.
"We love our neighborhood and commute to our children's school, and the fact that we can have this house paid off when we're in our early 40s is a huge motivator to just stay put, make it work, and possibly try to renovate to four bedrooms if we can afford it," says Compton, a stay-at-home mom.
Compton isn't alone. A new survey by Bankrate finds that 62 percent of homeowners don't plan on moving at all, while just 30 percent expect to leave in the next decade.
Homeowners were almost twice as likely to remodel than move into a new home: 35 percent said they are more likely to remodel, upgrade or add to their current home in the next five years, while just 19 percent said they are planning to move to a new home in the same time frame.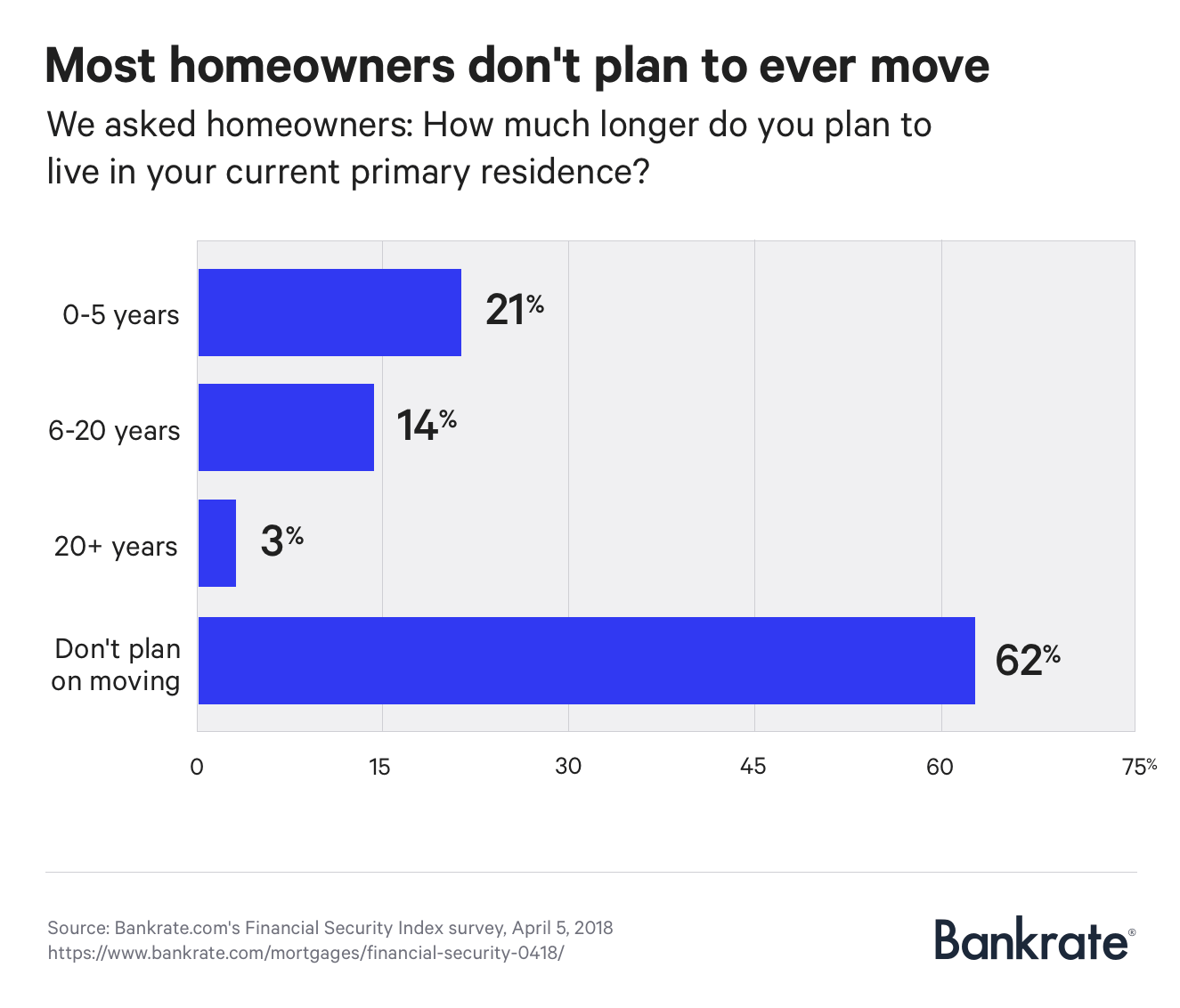 While the economy continues to grow in the aftermath of the Great Recession, and various employment metrics look positive, the lack of available homes has pushed real estate higher. That has left families with more valuable properties, but limited options to trade up.
"One of the unintended consequences of staying put in their homes is the reduced supply of homes being put on the market," says Mark Hamrick, Bankrate senior economic analyst. "This is one of the underpinnings of rising home prices, which have outpaced growth in wages by a substantial margin."
This story is from BankRate.com