August 20, 2022
Press Release
Orlando is No.1 in country for best dog-friendly vacation spot
National Puppy Day is March 23, 2022, and with dog ownership having boomed during the pandemic, more and more people are likely to be looking for pet-friendly travel tips.
Booking.com has pulled together a study looking at the best dog-friendly vacations in the USA. The research is ranked on a variety of factors including the number of dog-friendly hotels, number of pet shops, number of dog-friendly parks and number of dog-friendly hikes.
At the top of the best US vacation destinations to travel to with your dog in tow? Orlando, Florida - the theme park capital of the US.
Orlando, Florida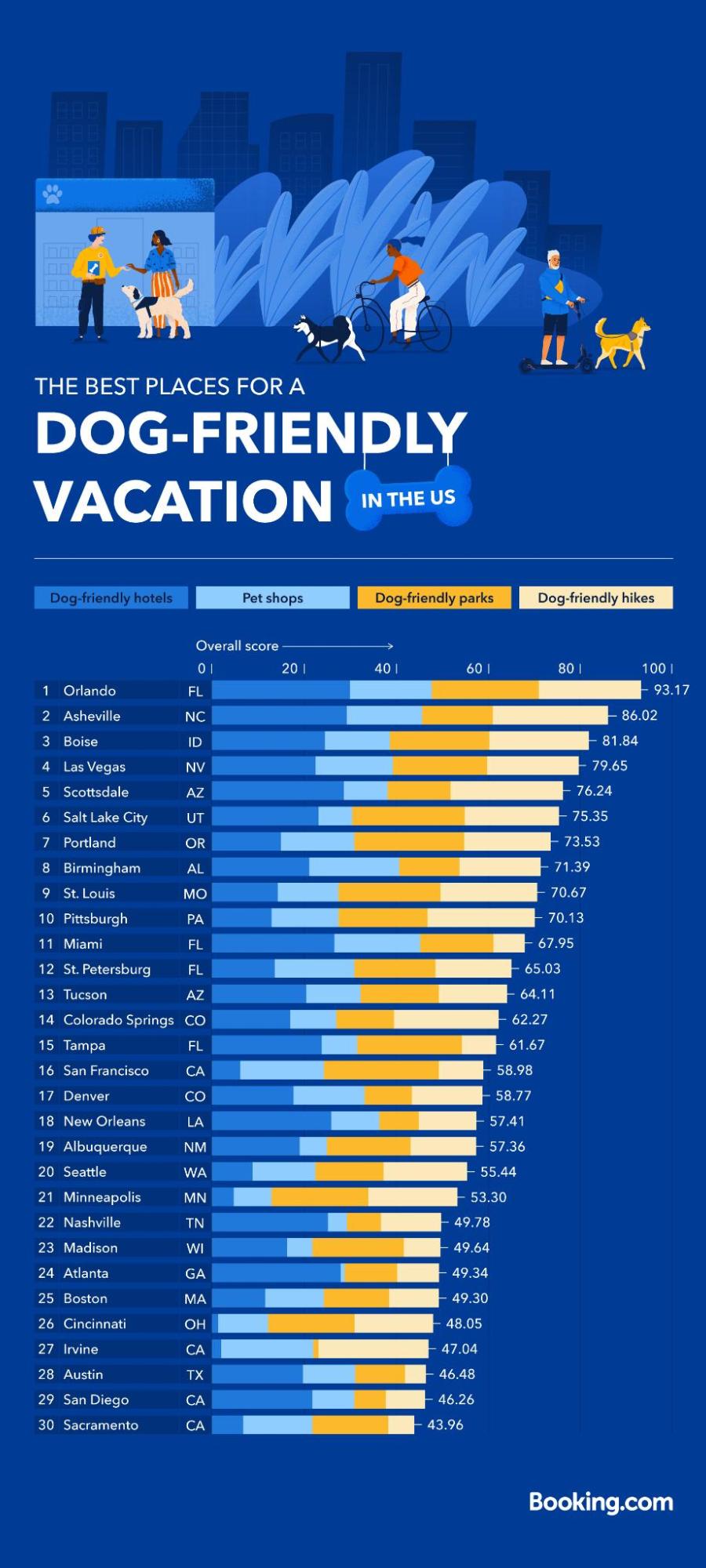 Orlando, Florida, known for its exciting theme parks, scored more than 93 out of 100, making it the best US location to visit with your dog. Alongside its many theme parks such as Universal and Disney, Orlando also has a number of other attractions nearby. The Central Zoo and Botanical Gardens are just a 20-minute drive from Orlando and have a children's area and 500 animals to see, making it a fun vacation for the whole family.
With over 600 hotels to choose from, Orlando also has the most pet-friendly hotels available to stay in. If you want something right on Universal's doorstep, then you'll be happy to hear that both Universal's Loews Sapphire Falls Resort and The Hyatt Regency Grand Cypress Disney Area Orlando allow pets. Then, when it's time for a walk, Orlando has 14 dog-friendly parks to pick from. While you're deciding, perhaps consider Lake Eola Park, which has a weekend market that often sells items for pets, or Paw Park which is located just outside of Orlando and has play areas especially for your dog, including an agility course.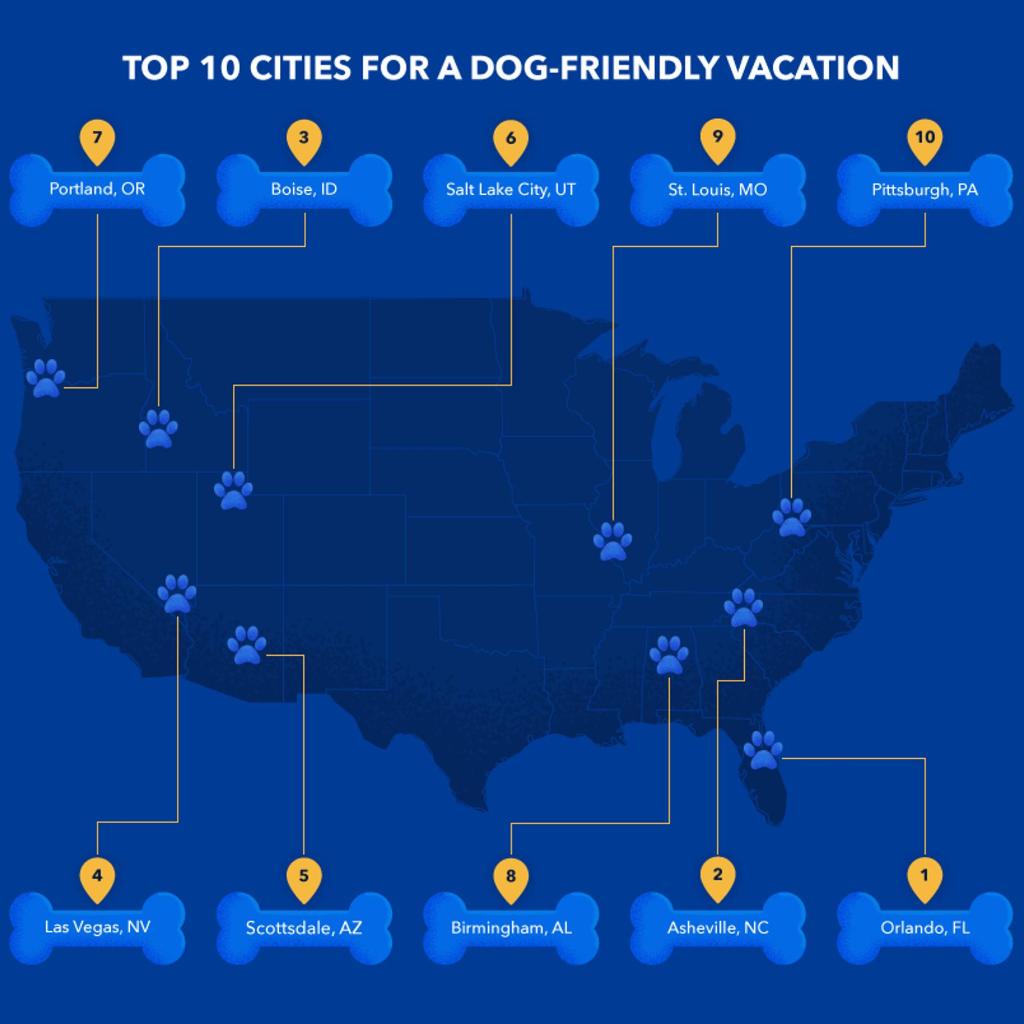 Methodology: The number of facilities in each category was counted for each city based on the data in the relevant source. Cities were then assigned a score in each category by the percentile ranking of the number of facilities per capita. The resulting scores were then weighted and summed to provide a total score between 0 and 100.